 Escape The Burden Of Unused Land: Sell Your Land Swiftly Without Any Fees!   
Join many happy sellers and get a fair no-obligation offer fast PLUS our valuable eBook, a land expert interview, a multi-property deal, and closing with a national title company, title attorney, or mobile notary! You will receive a cash offer for your unwanted land plus you'll get a helpful eBook,  a land expert interview, a multi-property deal, and we close safely and securely.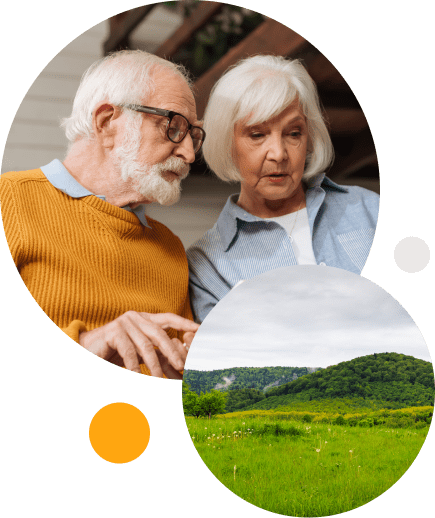 Is Land Ownership Weighing You Down?
Investing in land can be smart, but it needs careful thought. If the land won't help you in the future, keeping it can cost you more. Ask yourself, will this land be beneficial to you or your family in the long run? If the answer is no, clinging to this unused land might lead to an even greater financial loss, without any return on your investment.
But, we're here to make it easy for you. We'll handle everything, so you can quickly turn your land into cash. Unmasking Reasons To Sell Your Land You will receive a cash offer for your unwanted land plus you'll get a helpful eBook,  a land expert interview, a multi-property deal, and we close safely and securely.
Selling Your Land Makes Your Hopes And Desires A Reality
Are your hopes and desires to build a family legacy, avoid capital gains and add cashflow to your retirement to have a better quality of life? It will be your reality after you sell your land. Here's what you can expect: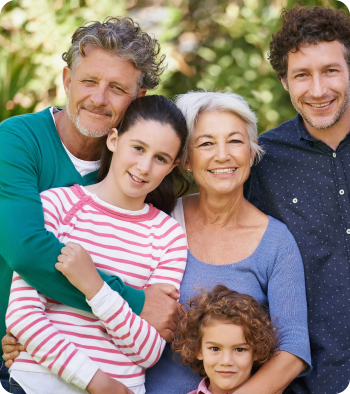 Sell Land By Owner - Can I Sell My Land Privately?
From reaching out to potential buyers, and advertising your property, to negotiating deals and handling extensive legal paperwork, the entire process can be quite overwhelming. Not to mention, the additional time and money spent on tasks like setting up signs, capturing photos, and managing online marketing to attract potential buyers.
If you're asking how to sell land fast, request a no-obligation offer now.
You will receive a cash offer for your unwanted land plus you'll get a helpful eBook,  a land expert interview, a multi-property deal, and we close safely and securely.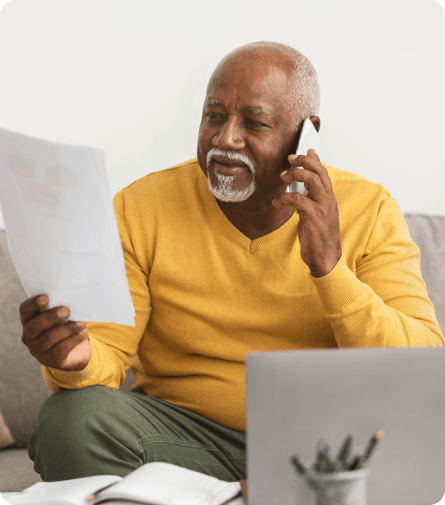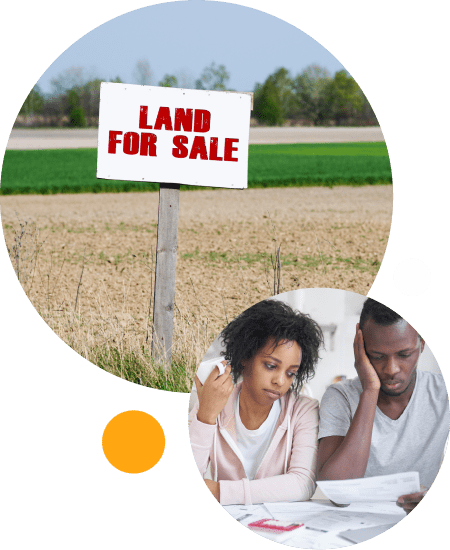 The Reality Of Selling Vacant Land With A Realtor
You may know a realtor, perhaps a friend or family member, and consider it convenient to discuss selling your land with them. However, the outcome might not always be as beneficial as you hope. Here are a few reasons why:
Selling Land Is More Complicated Than Selling House
Why Are We The Best Choice For Land Sellers?
Our Vision: Unburdening Landowners, One Lot At A Time
We started our company to help people like you. If you have land that's causing you stress, we want to fix that. Some land has problems. Things like issues with titles, access, or debts can make selling hard.
When we buy your land, we take care of those problems. Our dream is to make selling land easy and stress-free for you. How do you sell land successfully? Start by requesting your fair no-obligation offer today.
You will receive a cash offer for your unwanted land plus you'll get a helpful eBook,  a land expert interview, a multi-property deal, and we close safely and securely.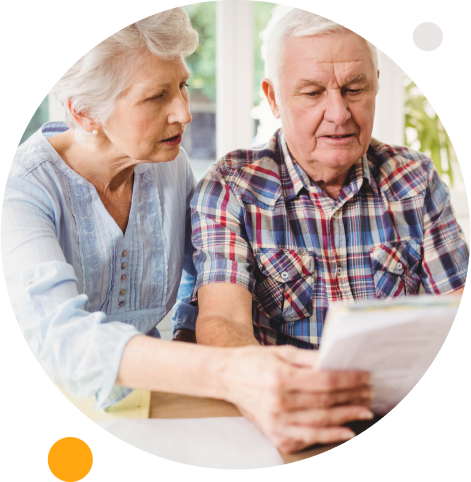 How We Helped A Family Turn A Land Burden Into Cash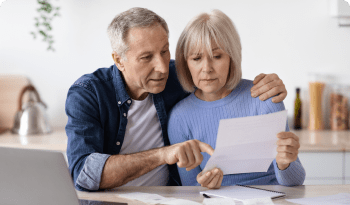 Once, we helped a big family sell their land. There were ten of them - cousins and more distant relatives. They got the land from older family members, and because of this, there was a mountain of documents to sort out.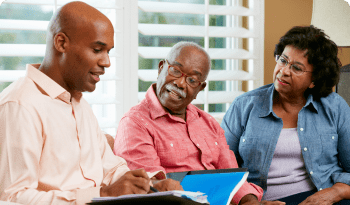 The whole thing was really complicated. But we worked with the title company to get all the right documents and meticulously navigated the labyrinth of legalities. This made sure everything was done right.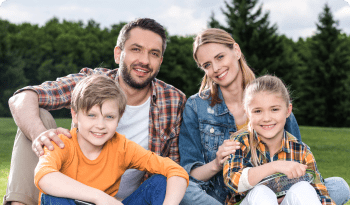 The family was really happy. They had been losing money on this land for years. Now, they had the cash instead. It was a big relief for them, and we were glad we could help.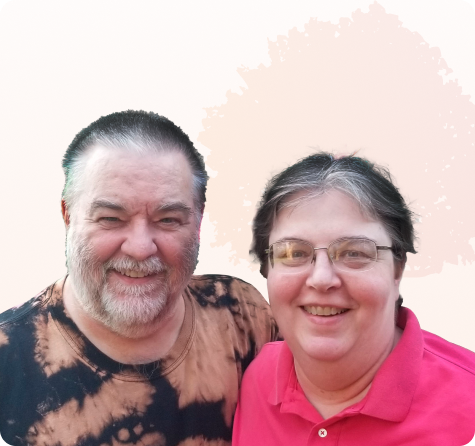 Meet The Power Couple Helping Land Sellers
Meet Jen and Dean, the dynamic duo behind our family business. Growing up, Jen was surrounded by her family's rental properties while Dean explored real estate in his college years. Their shared interest led them to dive deeper into the industry.
Today, their combined passion and expertise simplify the often complex process of selling land, providing a smooth and rewarding experience for landowners. Unpacking The Benefits Of Partnering With Us
If you choose to work with us, you will unlock all these useful benefits:
We buy ANY land, and no improvements are necessary.
You will receive a fair offer promptly when you request it.
You will get all the information to make an informed decision.
Our experts will handle the process for you, simplifying the paperwork and ensuring a successful sale.
You'll experience a smooth and hassle-free sale, even with inheritance or other complications.
You will receive a cash offer for your unwanted land plus you'll get a helpful eBook,  a land expert interview, a multi-property deal, and we close safely and securely.
Land Selling Simplified: One Click To A Successful Sale
Our Bulletproof Guarantees: Your Assurance In A Flawless Sale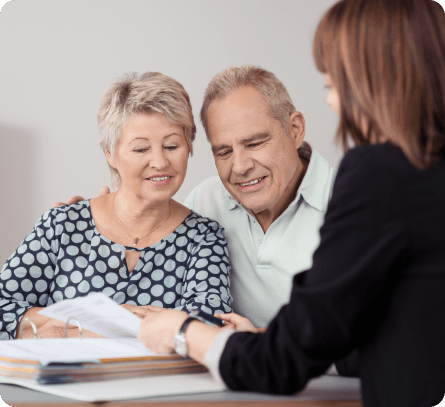 Tap Into The Power of Our Free Consultation
Are you not sure about selling your land?
Do you feel the need to explore your land's details further or discuss any worries you may have? 
We're here to provide the clarity you seek, ensuring a successful land sale. Schedule a call with us today! 
Let's uncover the true value of your land together. Our dedicated team is passionate about making your vacant land sale a smooth and worry-free experience. Unleash Extra Value With Our FREE Extras! Transforming Vacant Land Into Profitable Ventures
(Negotiation Tactics And Financial Solutions For Land Sellers!)
This ebook covers key topics such as dealing with landlocked land, creative solutions for vacant land, negotiating with neighbors, seller financing advantages, and real estate joint ventures. Get all your questions answered by reading this informative eBook!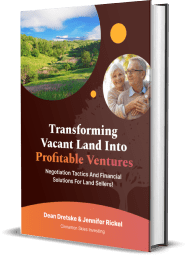 "Turning Land Challenges Into Opportunities"
Helpful and insightful, our land expert question-and-answer is a resourceful discussion for landowners about innovative vacant land solutions, effective negotiation strategies with neighbors, the benefits of seller financing, and the essentials of real estate joint ventures.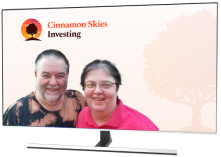 Closing With A Professional Title Company Attorney, or Mobile Notary!
During the closing process, we have you covered. We will arrange for an e-notary or mobile notary, enabling you to complete the transaction from the comfort of your own home. We only work exclusively with dependable Attorneys and Title Companies to handle the escrow, guaranteeing a smooth and secure closing. You can leave all the legal paperwork and closing fees to us – it won't cost you a thing to close!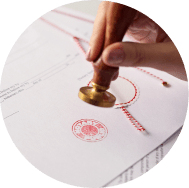 When it comes to managing multiple property transactions, we understand the unique challenges that can arise. That's why we offer comprehensive solutions to package your deals in a way that maximizes convenience and efficiency. If you have more than one property, let's discuss how we can package that up for you!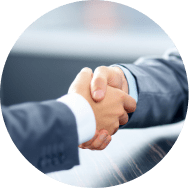 Our Happy Sellers Want To Share Feedback
I highly recommend Dean, Jennifer and their team. So knowledgeable and willing to go above and beyond, true professionals. We had a thoroughly positive experience as the whole team was very friendly and informative and kept us updated throughout the process of doing business. There were no glitches or surprises. Professional is the word that exemplifies the way Dean & Jennifer conduct business and relate to clients.
Jennifer and Dean are fantastic! I would recommend them to everyone wanting to sell their land for cash! Their team is fast and professional. And you can tell they really care about their clients.
Great client, will work with again!
Addressing Your Popular Questions
Q. How do we handle all property transactions?
We make the transaction easy and very transparent. We will send you a purchase agreement for the agreed-upon price. We then conduct deeper due diligence and put the property into escrow. All funds handled for the property will be done with a reputable Title Company or Attorney. Title reviews, closing document preparation, and all paperwork is done by our team and is provided to you prior to closing.
Q. How long does the closing take?
We spend time conducting deep due diligence on the property. This involves conducting title and lien searches, ensuring title insurance can be issued, and fixing any potential issues that may impede the use of the property. We usually close much sooner than expected. We also work with Title Companies or attorneys who perform the closing process and usually avoid any delays. In the rare event, there is a delay, we work hard to ensure it's minimal.
Q. How does the closing work?
Once we go through all of the research, we are then able to safely close on the conditions that we promised in the contract. The closing agent will issue all closing documents to you for review and once approved, they will arrange a date and time that suits all parties to close for you. This can be done either in person or via a Mobile Notary, your choice.
Q. When do I get my cash?
Once the notarized documents are received by the closing agent and they are recorded, the closing agent or attorney will arrange a check or wire transfer to you, whichever you choose. This typically happens within a few days after you have signed, notarized and returned the documents.
Q. Why is the offer not as much as I expected?
We assess all properties based on attributes. Some of the properties have issues that need fixing and we ensure these issues are fixed for you prior to closing. Also, we look at the fair market value for the property and what it takes to make the property usable. This may impact what the real value is, versus other properties in the area that may already be cleared and ready to build on and have access. As property investors and buyers, we also do all of the hard work for you: due diligence, fixing any issues to ensure it can be used, and liaising with all title companies and attorneys to have any issues fixed. We approach this with the mindset that everyone wins: you, the end-user of the land, and us, the investor. Also, keep in mind that we are now in a recession, and property values for comparable properties have dropped.
Q. You sent me a purchase agreement, what is that?
If you requested an offer on this site, the purchase agreement we sent is the actual contract that we can use to buy your property. If you received this contract and would like us to buy your land, then sign the contract and send it back. If you want e-signature services, let us know and we will send it over that way. YES! I'm Ready To Sell My Vacant Land Swiftly Without Any Fees!
You're just one step away from being our next happy land seller. Our no-obligation cash offer will provide you with all the necessary information to make an informed decision. With our help, you will be able to:
PS: Please read this ONLY if you really want to sell your land fast, hassle-free, and for a fair cash price.
PPS: Due to time constraints, we can only accept and close on a limited number of properties each month. Avoid being let down by waiting and secure an offer for your vacant land now! You will receive a cash offer for your unwanted land plus you'll get a helpful eBook, a land expert interview, a multi-property deal, and we close safely and securely.